Enterprise customers can now utilize their own email domain for delivery of SendSafely notification emails. This option improves the overall brand experience for guest recipients and results in higher email deliverability for end users with strict firewall or email filter settings.
By default, all SendSafely notification emails, including new item alerts, pick up notices and pin code messages are sent from notifications@sendsafely.com. This new option allows these email messages to be sent from an address within your own email domain instead (ie. transfer@company.com).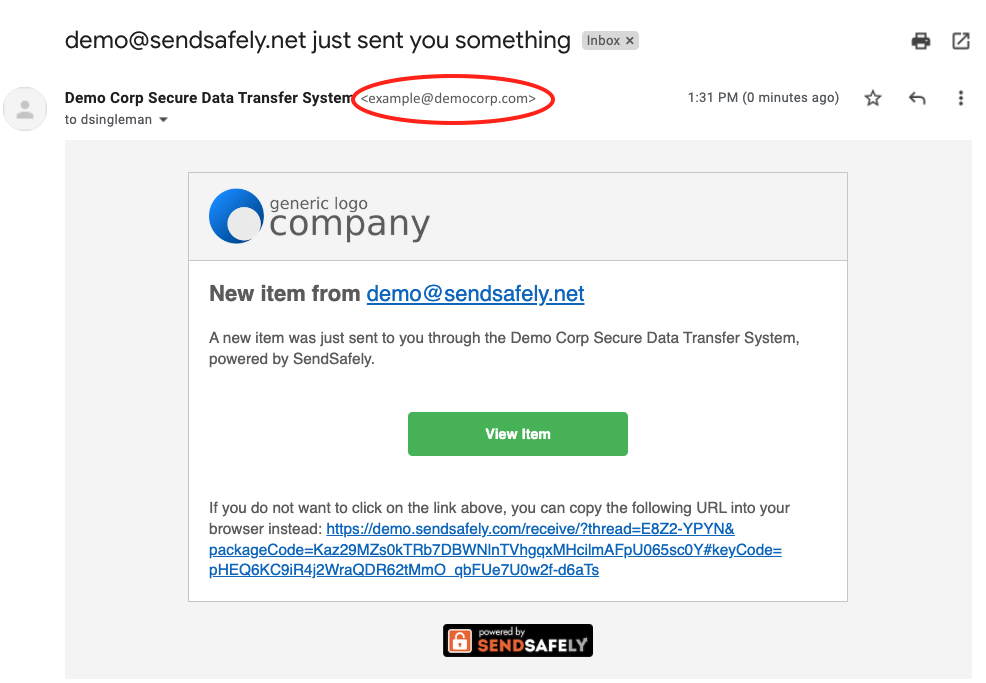 For more detailed information on how to configure Custom Domain Email Delivery , visit our Online Help Center. Contact sales@sendsafely.com for more information on this new feature and SendSafely plans.
---
SendSafely: Encrypted File Transfer for Modern Business
If your organization needs a secure way to transfer files with customers or business partners, our platform might be right for you. Contact us today.