SendSafely now offers a view-only setting for safeguarding customer PII and other sensitive data submitted to a Dropzone. The new "Restrict File Download" feature blocks the download, save and print option when Dropzone users view PDF and image files. The files can still be viewed in a preview window on the SendSafely portal and within popular SendSafely integrations like our Salesforce, Zendesk and Freshdesk apps.
The Dropzone Owner or System Administrator can turn on this feature by taking the following steps:
Navigate to the Dropzone profile under the Account Menu > Edit Profile > Dropzone
Check the box next to the Restrict File Download (view only mode) option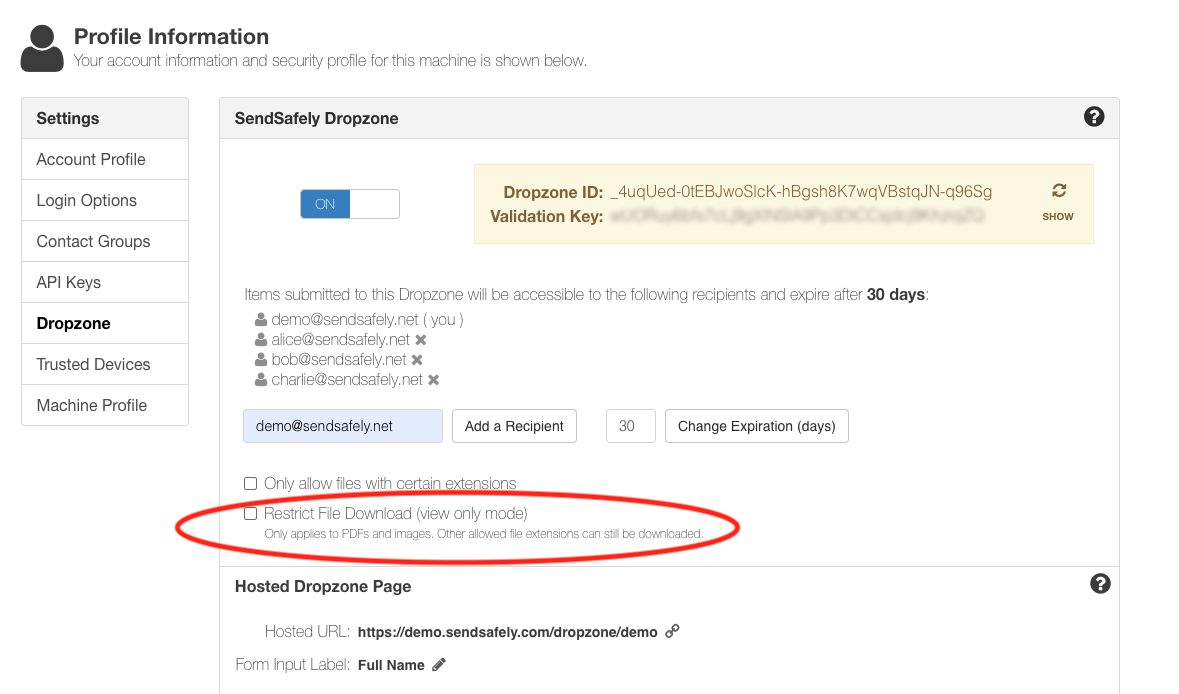 Once enabled, you will be prompted to limit allowed file types to PDF and Image files (pdf, .png, .gif, .jpg, .jpeg, .bmp). Choose Yes to update, or Leave as is to retain your previous settings.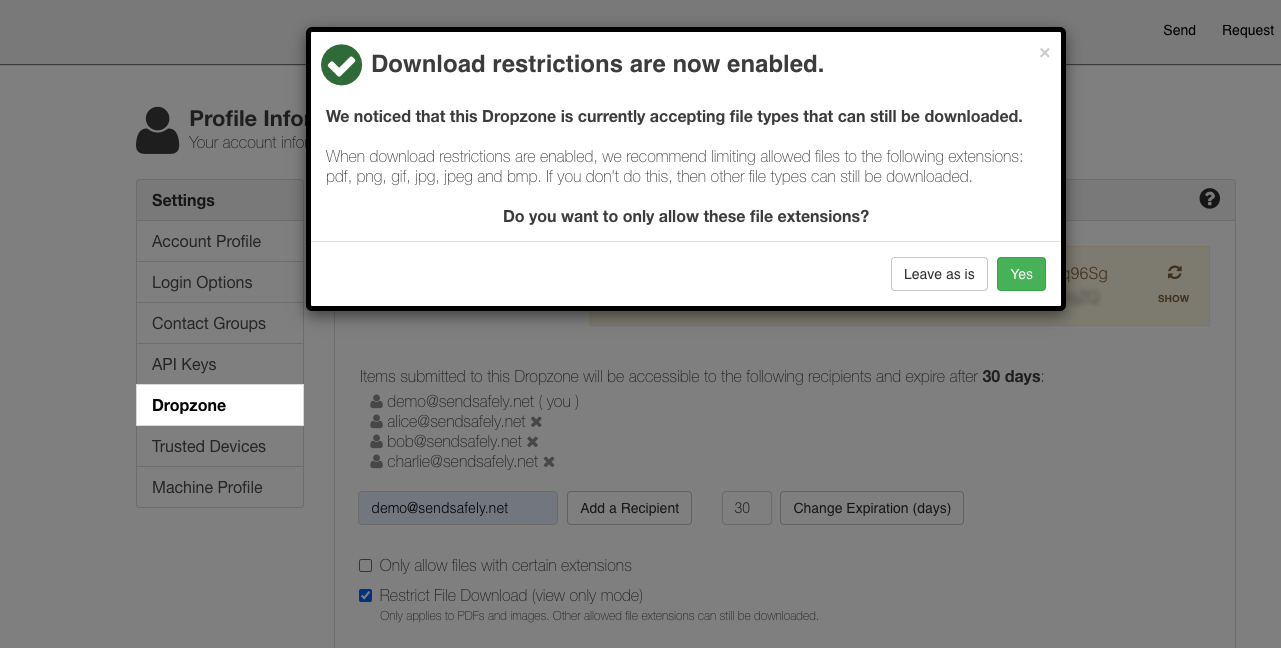 Please note that if you continue to allow additional file types to be submitted (e.g. .txt, .xlsx, etc.) these will not be restricted from agent download. You can edit the allowed file extensions from any time from the Dropzone configuration screen as shown below.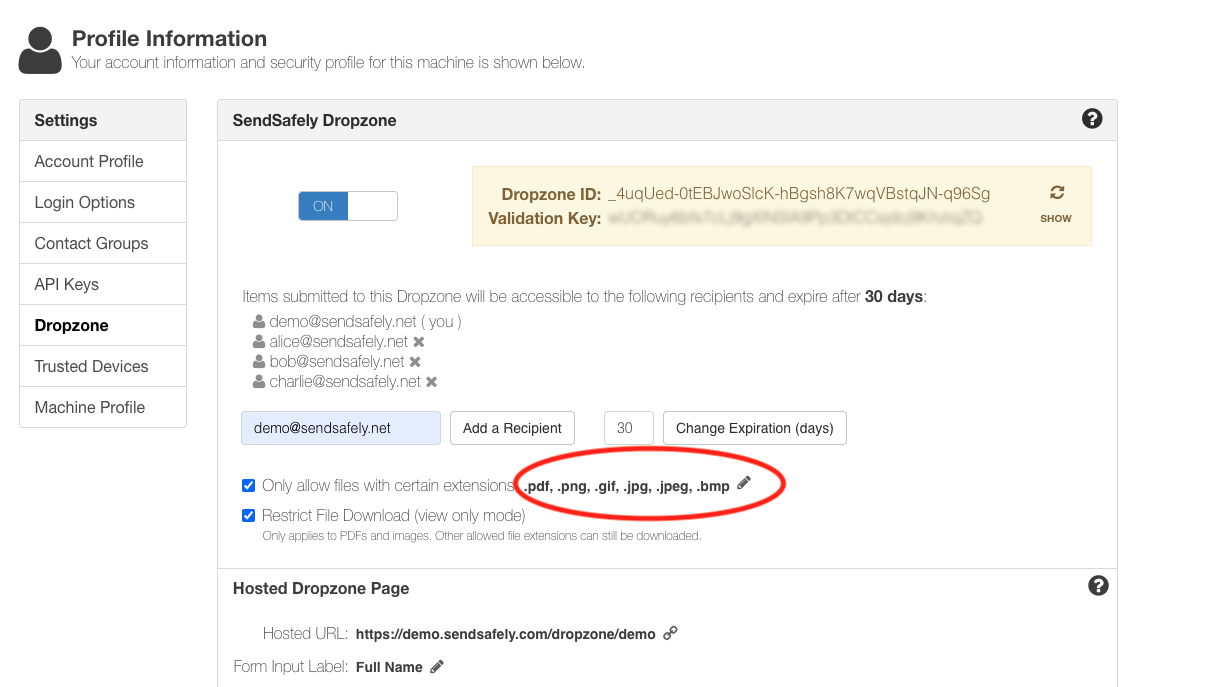 Once enabled, any image or PDF submitted to the Dropzone will be view only, regardless of method of access. Agents will only be able to access the file in a preview window with no download, save or print functionality.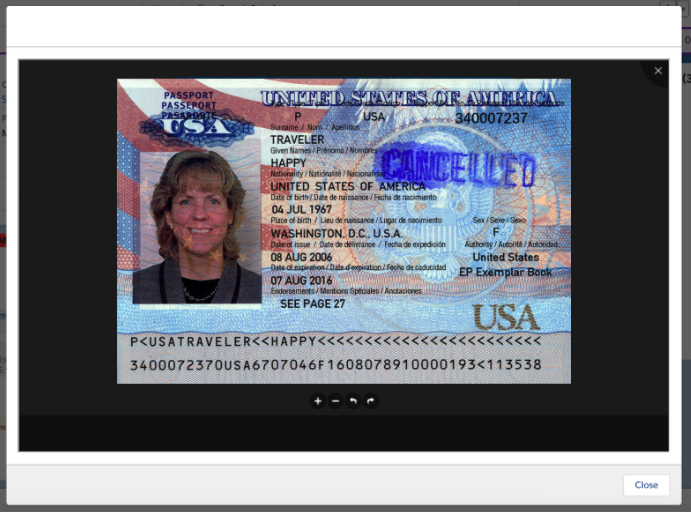 ---
SendSafely: Encrypted File Transfer for Modern Business
If your organization needs a secure way to transfer files with customers or business partners, our platform might be right for you. Contact us today.