SendSafely is now fully internationalized for customers operating in multiple countries and languages. Support for multiple languages is available for registered users and guests on all web portal pages and third party apps including Zendesk, Salesforce and Freshdesk. Users can choose their preferred language from Chinese, Dutch, Finnish, French, German, Japanese, Polish, Spanish and Swedish.
Registered users can select their preferred language from the Account Profile page. Once set, all pages and integrations will default to that language.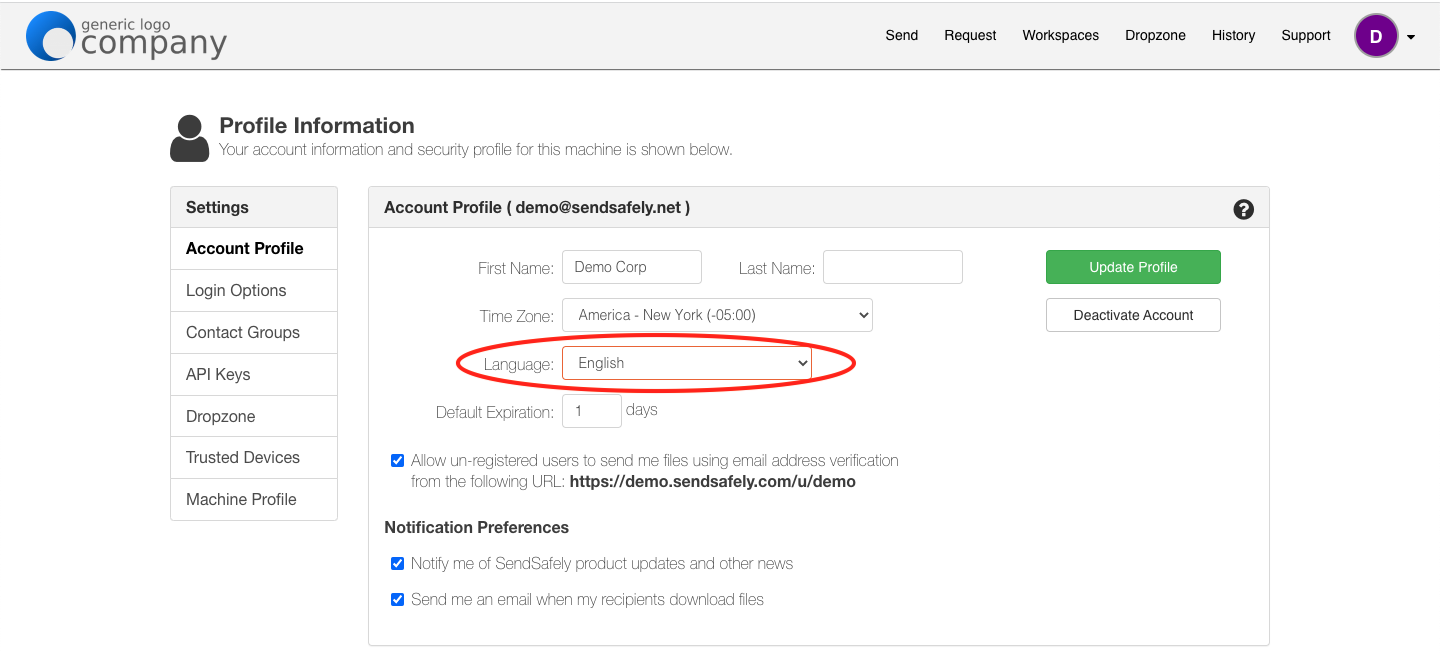 Users can also change the language displayed on any page using the language picker located in the bottom left corner of every screen.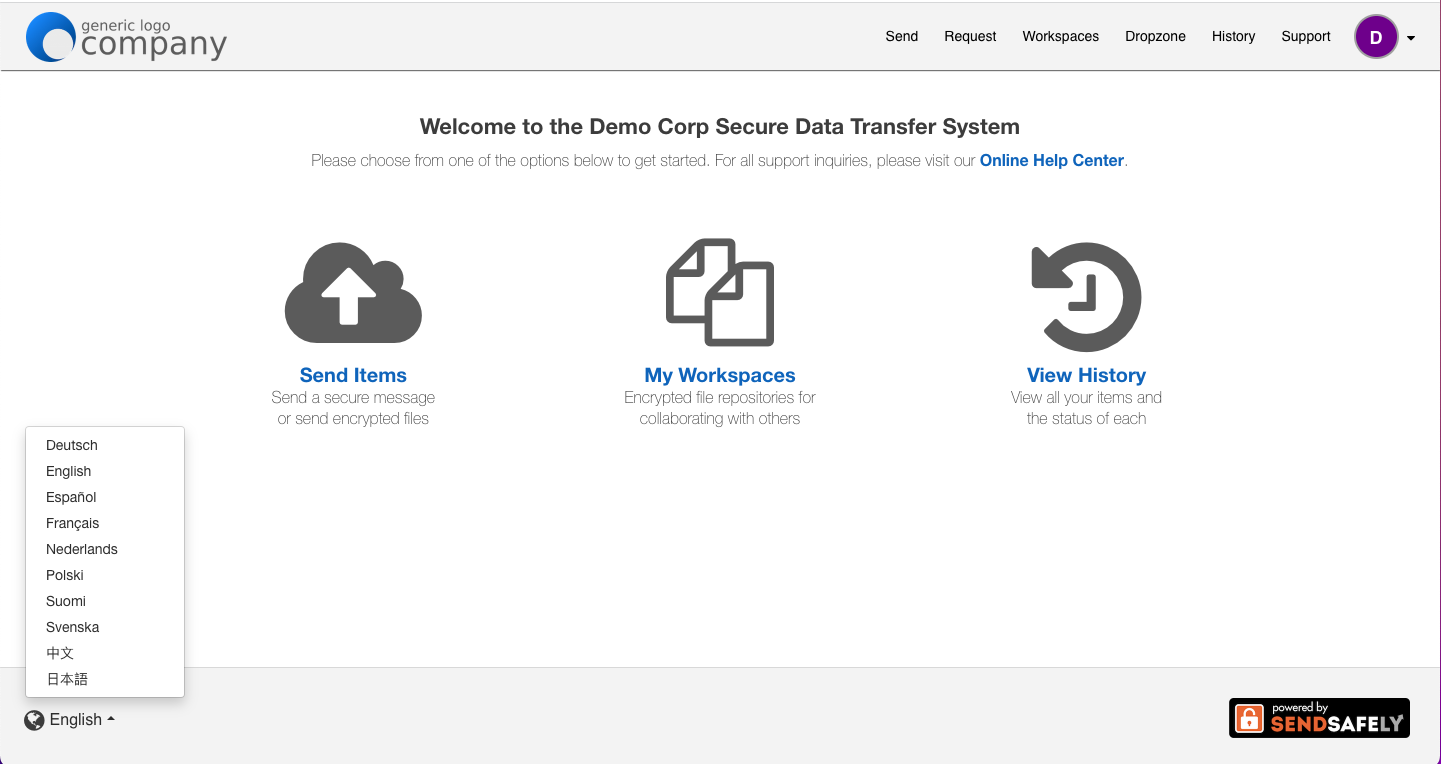 If a user has not configured their preferred language, SendSafely automatically renders pages in the preferred language specified in their web browser preferences. If you are a current SendSafely customer and would like to enable multiple languages, please send an email to sales@sendsafely.com.
---
SendSafely: Integrated File Transfer for the Apps you Love
If you are looking for a secure way to transfer files with customers or business partners, our platform might be right for you. Contact us today to request a demo and free trial subscription.