We are thrilled to announce that SC Awards Europe 2019 has named SendSafely as the winner in the Best Cloud Computing Security Solution category. The SC Awards recognize cybersecurity companies and product/service offerings that stand out from the crowd.
Independent judges carefully considered each entrant against a range of criteria – but especially customer satisfaction – to determine who exemplifies best practice. The awards were held on Tuesday June 4, 2019, in London. Visit the SC Awards Europe for the complete list of winners.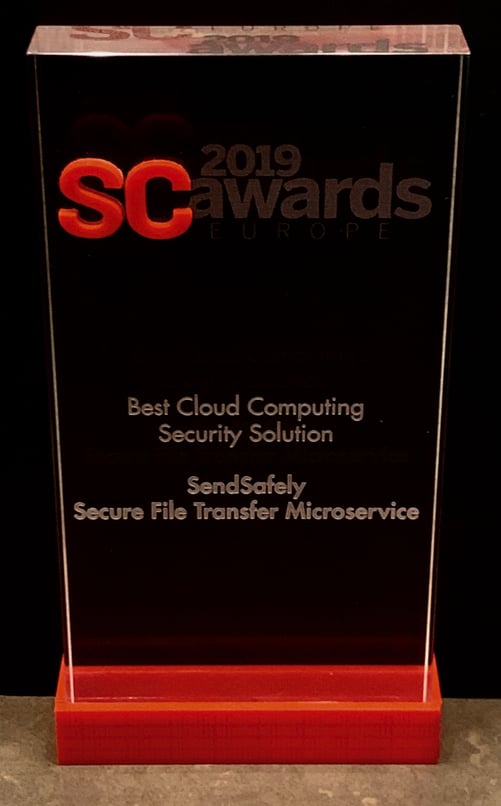 Thank you to the SC Awards Europe and the judges for this amazing honor!