Users can now copy files they receive into a SendSafely Workspace for long term storage with a click of a button. This new feature makes it easy to organize and manage access to important files for extended periods of time. The new Copy to Workspace option is available on the download screen for any file sent or received using SendSafely, including Dropzone uploads, Personal URL uploads and replies.

You can choose to copy a single file by clicking the Copy to Workspace button on the file row or you can copy all files in the package by choosing the Copy to Workspace button at the bottom of the screen.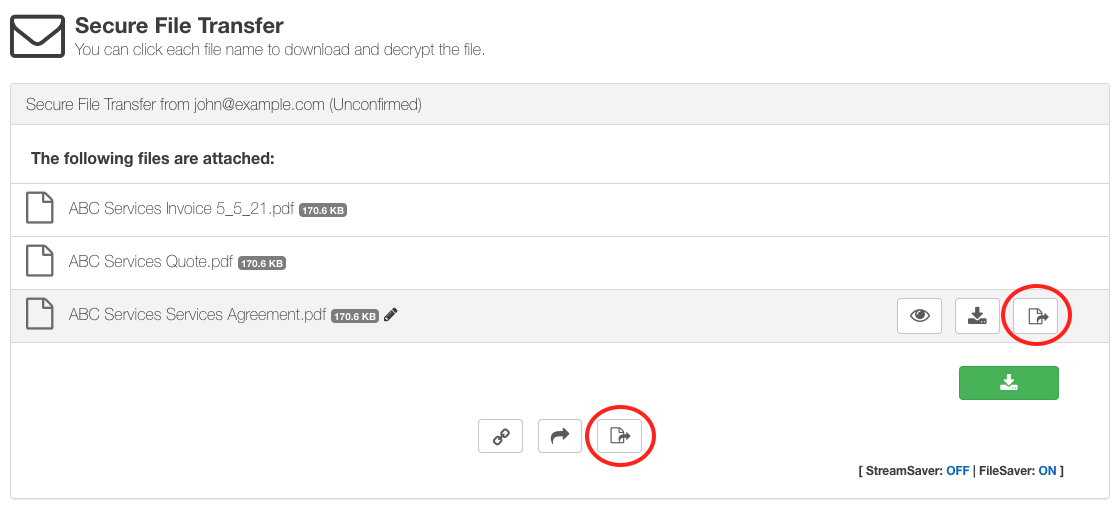 Once this option is selected, you will be prompted to choose a destination from the list of available Workspaces. The list shows all active Workspaces that you either contribute to or own (Owner, Manager, Contributor, or Limited Contributor roles). Note that you must be using a trusted browser with access to the Workspace in order to complete the copy.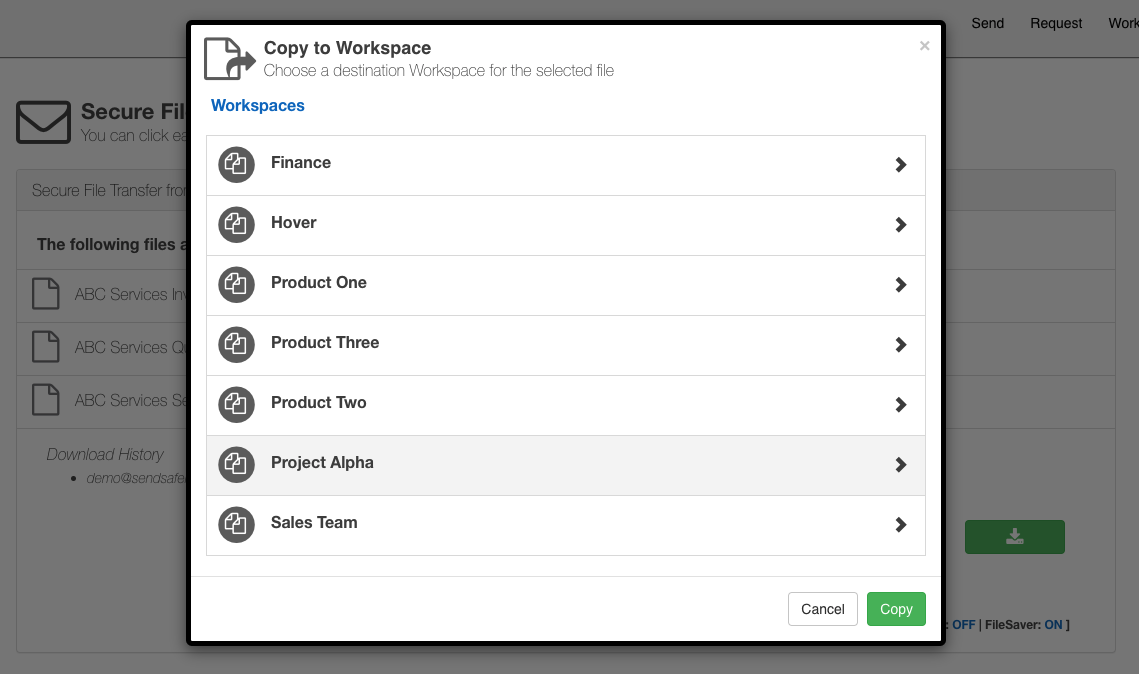 You can copy into the main folder by selecting the Workspace, or choose to drill down and copy to a specific sub folder.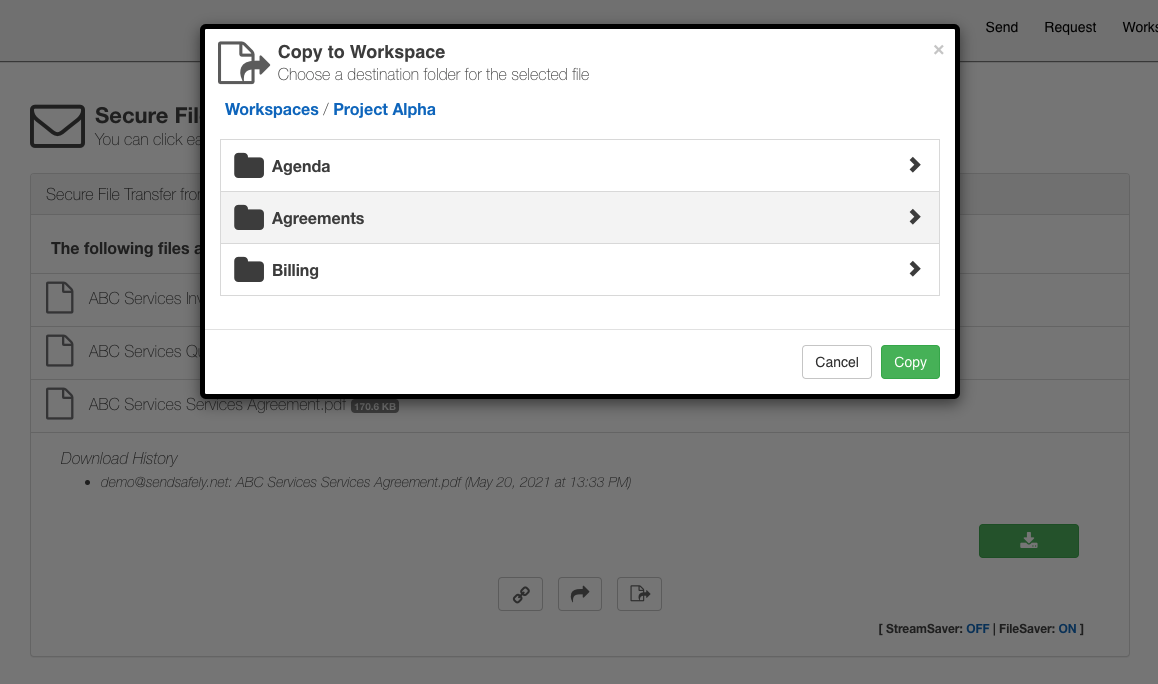 Once complete you can either navigate to the destination Workspace, or return to the download screen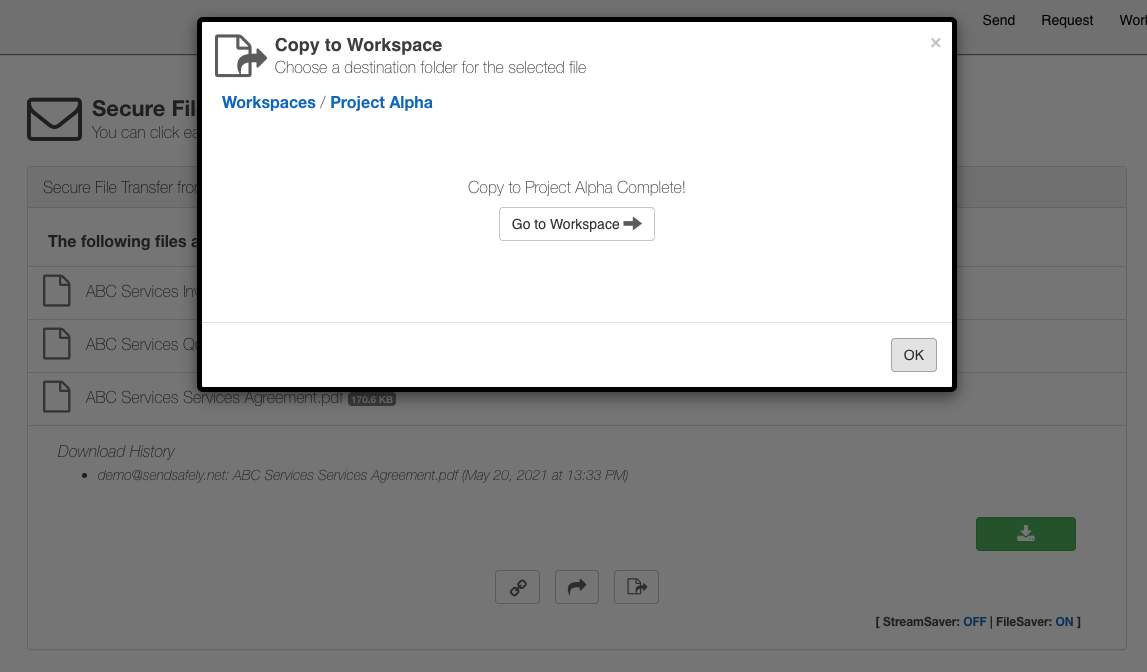 ---
SendSafely: Encrypted File Transfer for Modern Business
If your organization needs a secure way to transfer files with customers or business partners, our platform might be right for you. Contact us today.