SendSafely Enterprise Administrators can now run detailed reports on users and configuration settings from the Enterprise Console.

Reports are securely delivered in .CSV format to the requester's SendSafely account (SendSafely History > Received Items list) and are available for 15 days. Reports on organization users, Workspaces and Dropzones are available today, with additional reports on user activity coming soon.

You must be a SendSafely Administrator to run reports from the Enterprise Console. Simply choose from the available reports and click the Request Report button.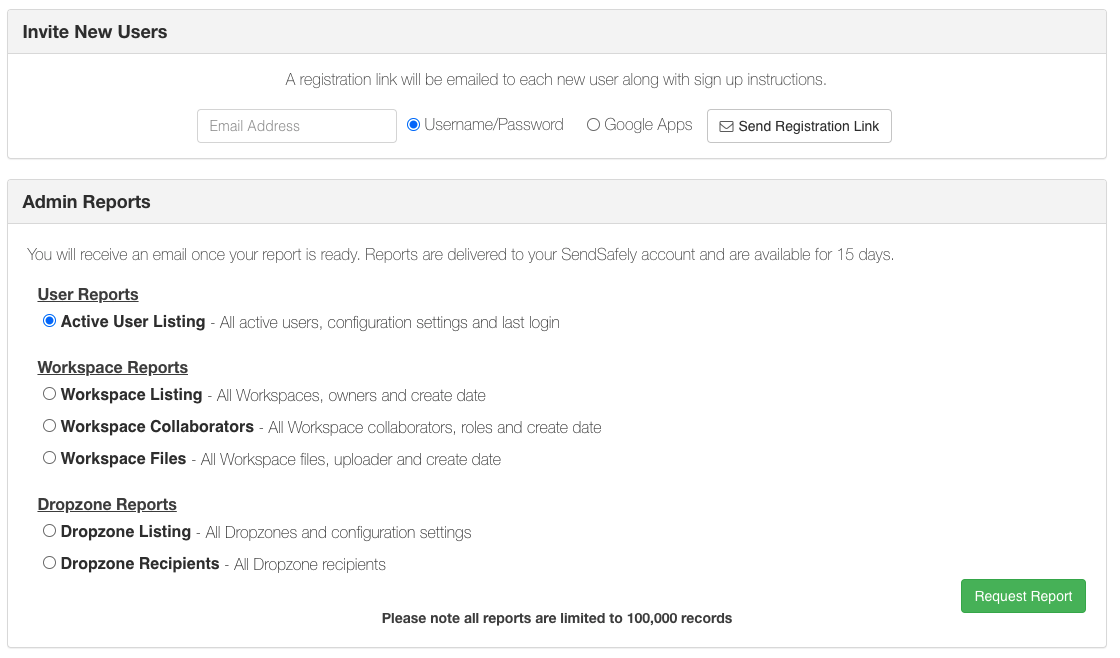 Reports are run in the background and once complete delivered to your SendSafely account. You can access the report by clicking the link in the email notification or from your Received Items list using any of your SendSafely Trusted Browsers.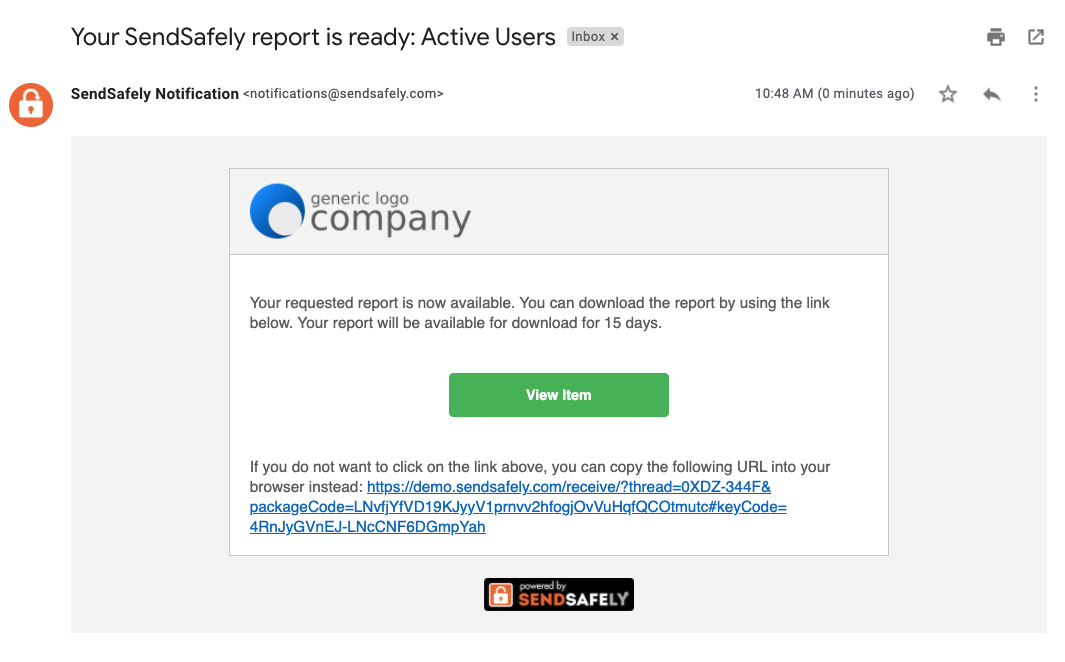 Reports are available in CSV format and by default will expire after 15 days. You may extend the expiration period on the Status page, or copy the the report to a Workspace if you require the data for longer periods of time.

We plan on releasing more admin reports over the next several months, so stay tuned for more updates!
---
SendSafely: Encrypted File Transfer for Modern Business
If your organization needs a secure way to transfer files with customers or business partners, our platform might be right for you. Contact us today.