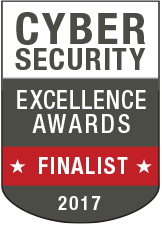 SendSafely is proud to be one of five finalists in the 2017 CyberSecurity Awards for Secure File Transfer. The Awards honor individuals, products and companies that demonstrate excellence, innovation and leadership in information security.
You can cast your vote for us and read the full nomination here: http://cybersecurity-excellence-awards.com/candidates/sendsafely/. We appreciate your support!

Finalists were selected based on the strength of their nomination and by popular vote by members of the Information Security Community.
You can see the full list of finalists here: http://cybersecurity-excellence-awards.com/