SendSafely now supports in-browser preview of video files in .mp4, .webm and .ogg format. CX agents and support engineers alike will enjoy the streamlined process of viewing videos without having to download the file first.
When accessing a video file, you are provided the option to either preview in SendSafely or download the file to your local drive.

If you select the preview option, the video will open in the browser and begin playing. From here, you'll have the option to pause, mute, expand to full screen mode and adjust playback speed.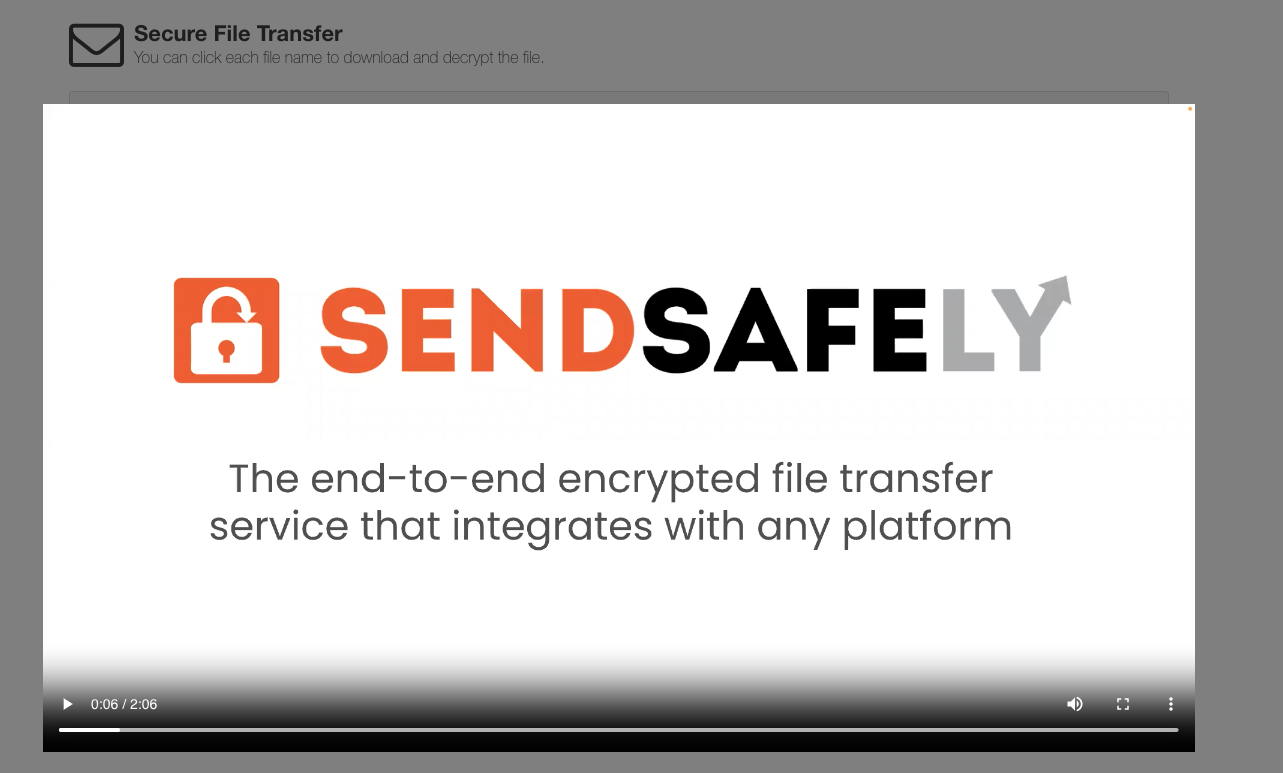 Video preview is currently available in the SendSafely web portal for Transfers, Dropzones and Workspaces. Support for video preview in our Zendesk and Salesforce agent apps is coming soon.
---
SendSafely: Encrypted File Transfer for Modern Business
If your organization needs a secure way to transfer files with customers or business partners, our platform might be right for you. Contact us today.