Workspace collaborators can now search for files within a specific Workspace. This new feature is especially useful for locating items in large Workspaces with many files and folders. Users can search on file name, file owner and date range. Search is available to all Workspace collaborators, including external guests.
To search for a file within a Workspace, click on the Search tab as shown below.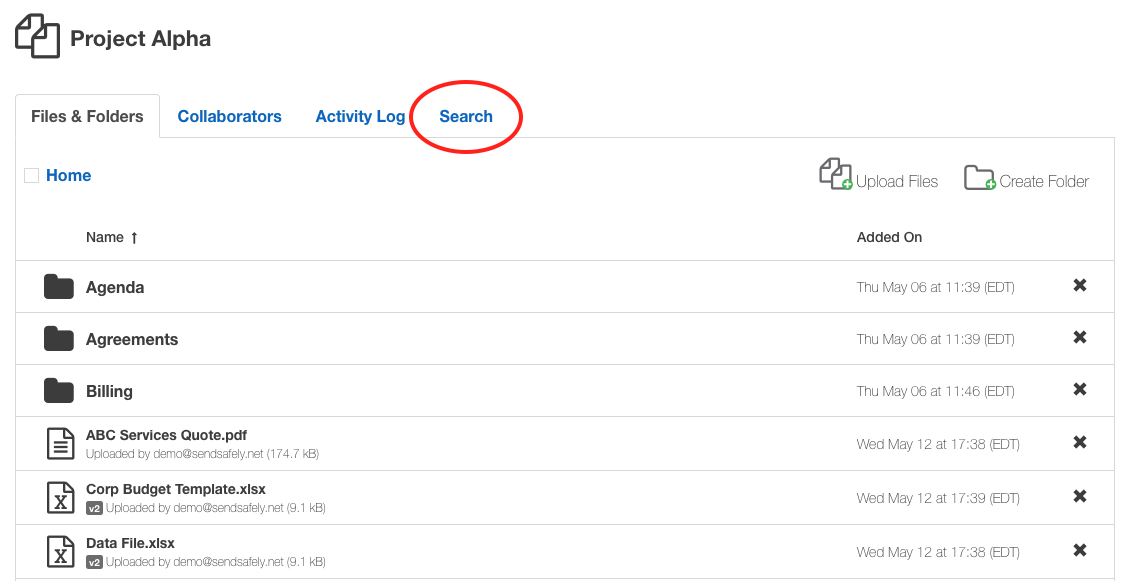 Once you enter your search criteria, click the "Search" button to view the results. You can search for items by file name, email address or upload date. Searches are not case sensitive and partial matches are returned. For example, if you want to see all files uploaded by collaborators from a single company you could search on Uploaded by: "@companyname.com".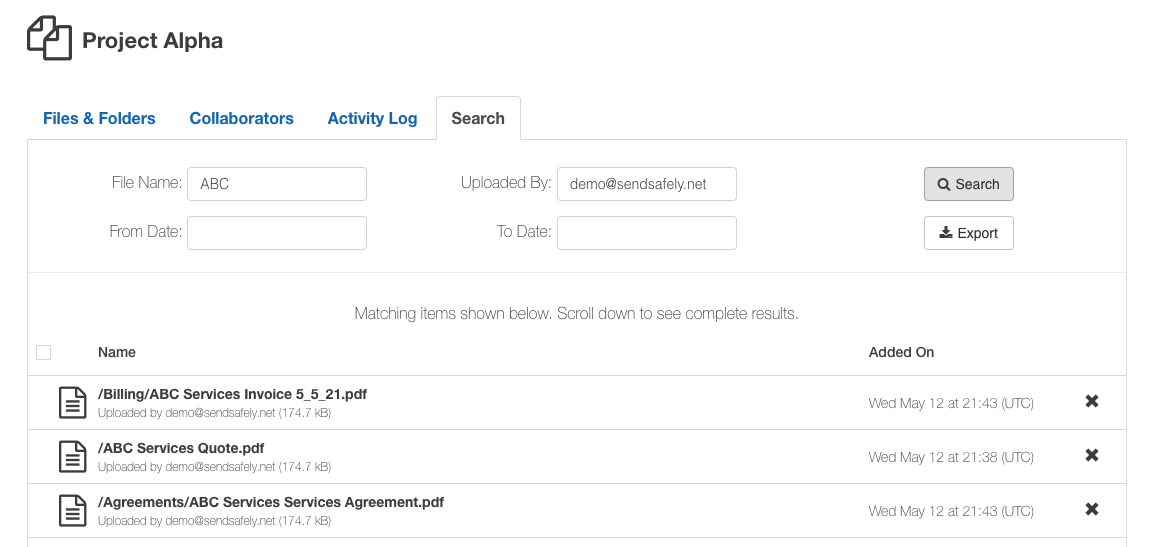 From the search results listing, you can view, download, delete and rename files.

Search results can be also exported in CSV format by clicking the "Export" button. We hope you enjoy this new and much anticipated Workspaces feature.



---
SendSafely: Encrypted File Transfer for Modern Business
If your organization needs a secure way to transfer files with customers or business partners, our platform might be right for you. Contact us today.