A new Limited Contributor role is now available for SendSafely Workspace collaborators. Limited Contributors can view and upload files, but are not able to edit or delete files and folders in the Workspace. This new role makes it easy for Workspace owners to collect files from external parties while maintaining the integrity of other files in the Workspace.
The Limited Contributor role will appear as an option when granting new users access to a Workspace from the Collaborators tab.

Existing collaborators can also be granted access to this role by clicking on the user within the Collaborators tab, then selecting Limited Contributor from the role dropdown menu.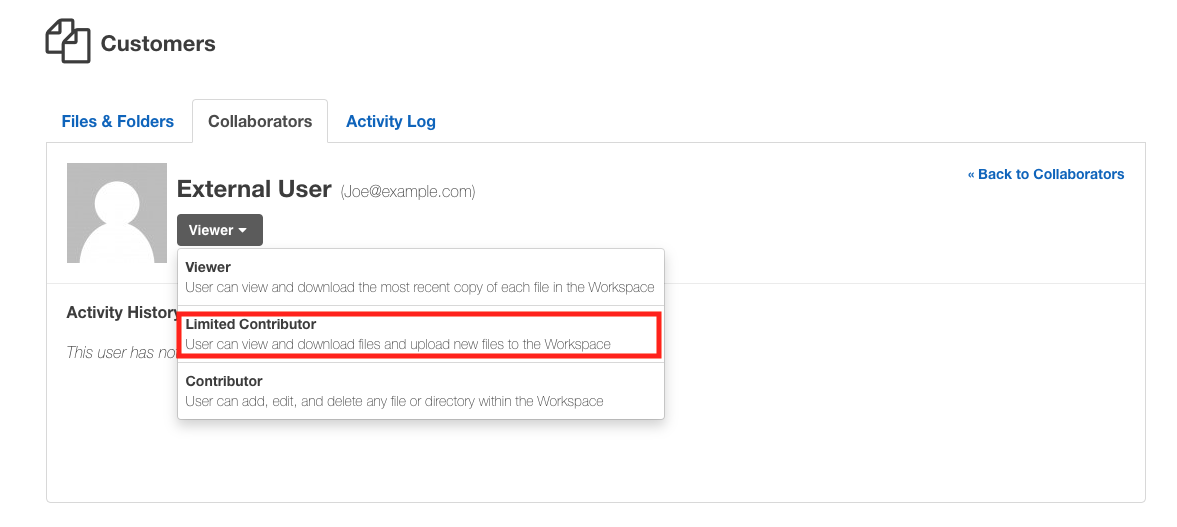 SendSafely: Integrated File Transfer for the Apps you Love
If you are looking for a secure way to send or receive files with anyone, or simply need a better way to transfer large files, our platform might be right for you.