SendSafely now offers the ability to watermark PDF and image files with the recipient's email address to discourage unauthorized distribution of your most sensitive data.
Adding a watermark is a fast and easy way to add an extra layer of protection to your confidential information. This feature is included in the SendSafely Advanced Privacy Bundle. Combined with our restrict file save and print feature and the ability to enforce recipient access limits, securing your data has never been more comprehensive.
Watermarks can be added to PDF and image files (.png, .gif, .jpg, .jpeg, .bmp) from the Advanced Settings section of the Send Items page in the SendSafely web portal. Simply toggle the Add Watermark slider to on.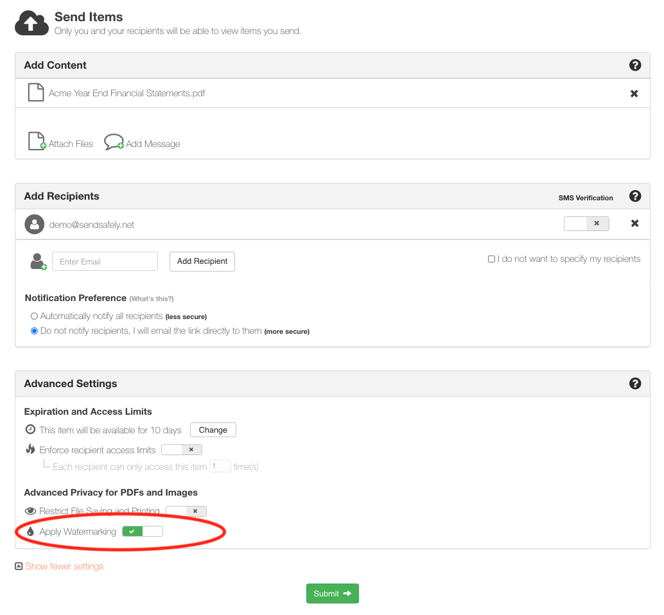 Once enabled, any PDF or image included in the secure transfer will be watermarked with the recipient's email address when they view or download the file. Watermarking is applied when previewing the file in the SendSafely portal and when the file is saved by the user.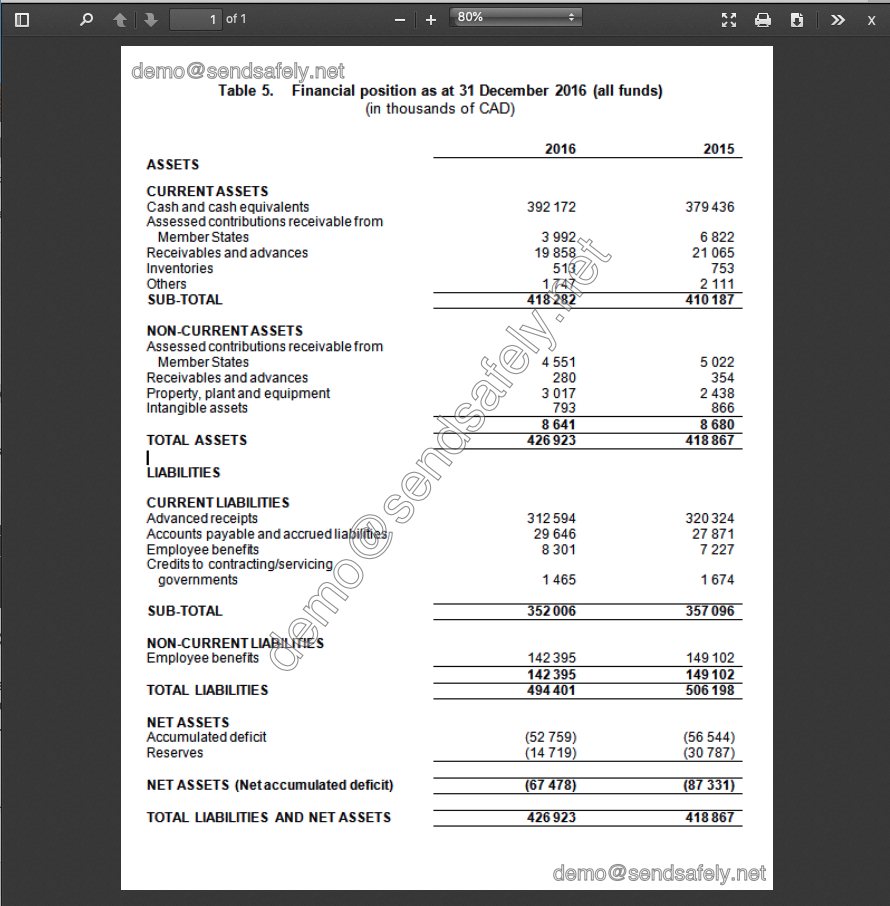 The watermarking feature is included as part of the SendSafely Advanced Privacy Bundle. Contact sales@sendsafely.com for more information on how to enable this option for your SendSafely subscription.
---
SendSafely: Encrypted File Transfer for Modern Business
If your organization needs a secure way to transfer files with customers or business partners, our platform might be right for you. Contact us today.